Things You May Not Know About Our Portal
There is more to our portal than just catalogs and pictures. We are working hard to create tools that are helpful for any retailer who is selling Amish-made furniture. Here are some features on our website that can help you connect with our Amish builders and sell more of their products in your store.
Send messages to builders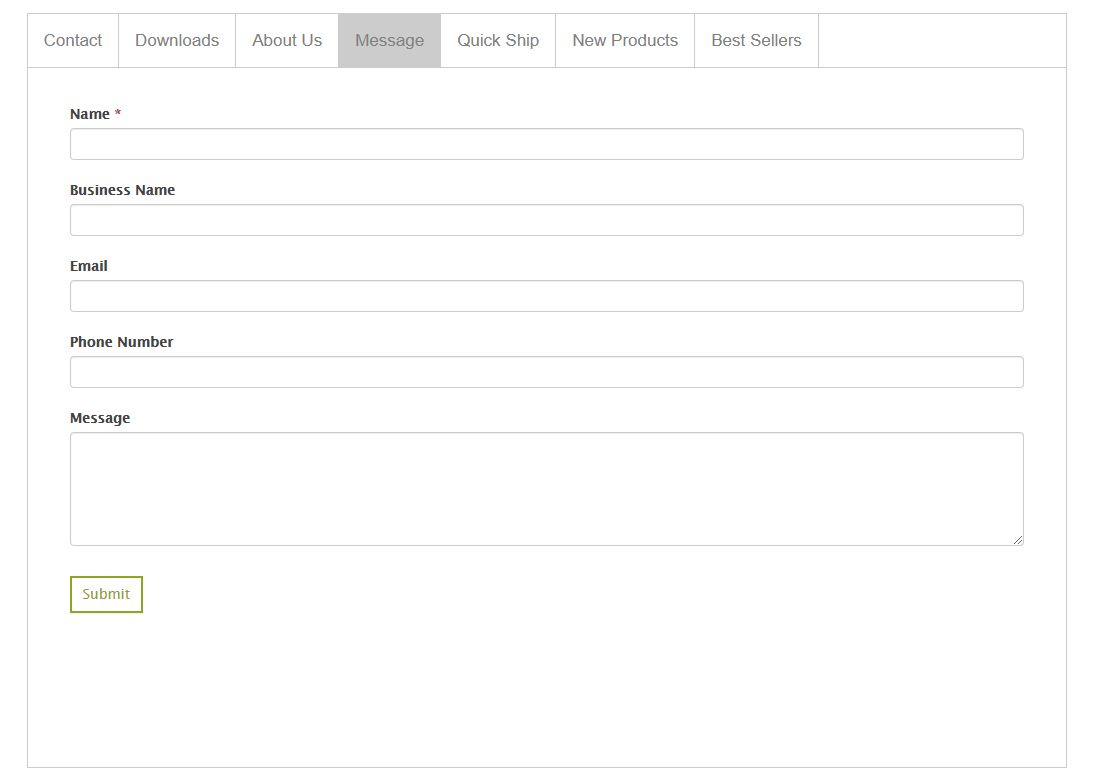 Many builders have a message tab on their page. This is a convenient way to reach out to builders if you don't want to use the fax machine! After you have submitted your contact information and your message to the builder, this message will be sent as an email or converted to a fax message and sent to their shop.
View Builder Products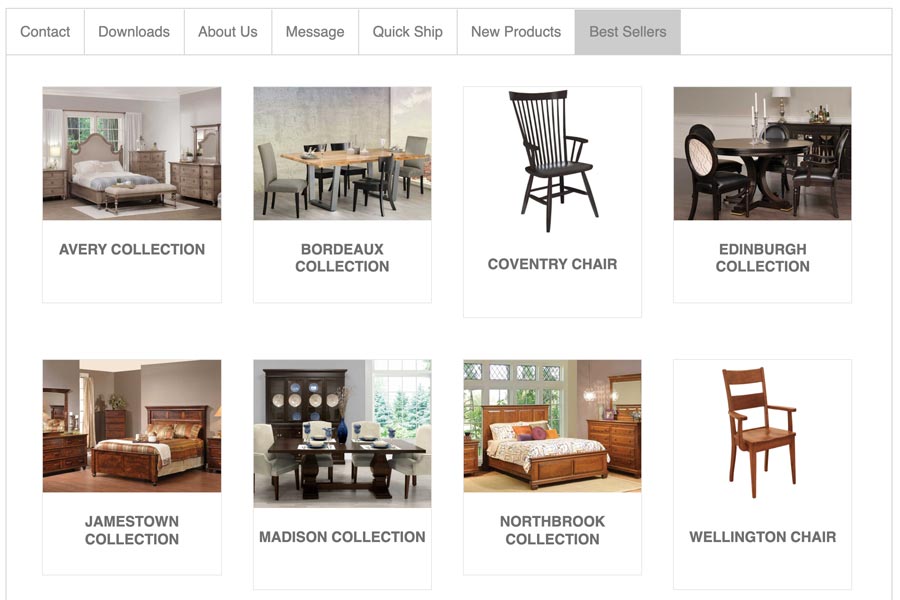 Many of our builders utilize the new products, quick ship, and best sellers tabs on their pages. This is a convenient way for you, as a retailer, to see what products might be best to focus on selling in your store.
Create filtered searches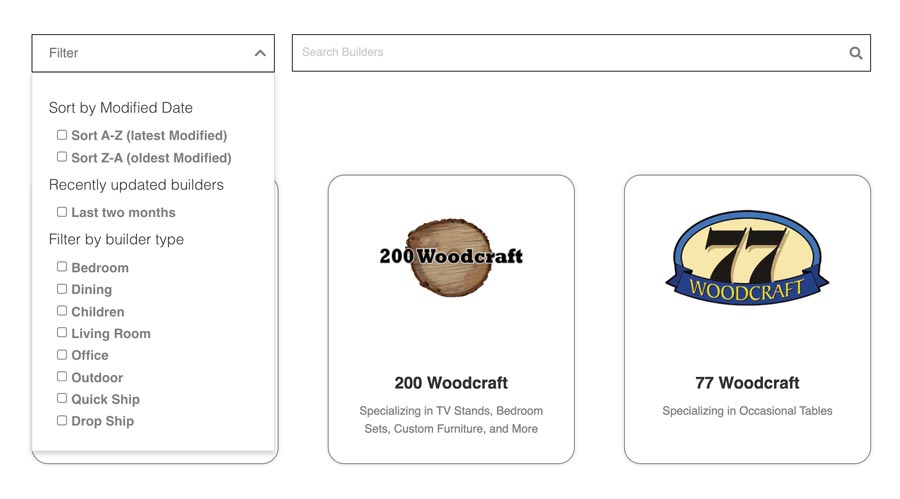 Our database of builders is constantly growing. Our dropdown filter at the top of our builder page can help you find builders listed by the category of furniture they sell or by how recently they were added to our website. You can also directly search for a specific builder using our search bar.
Map builder locations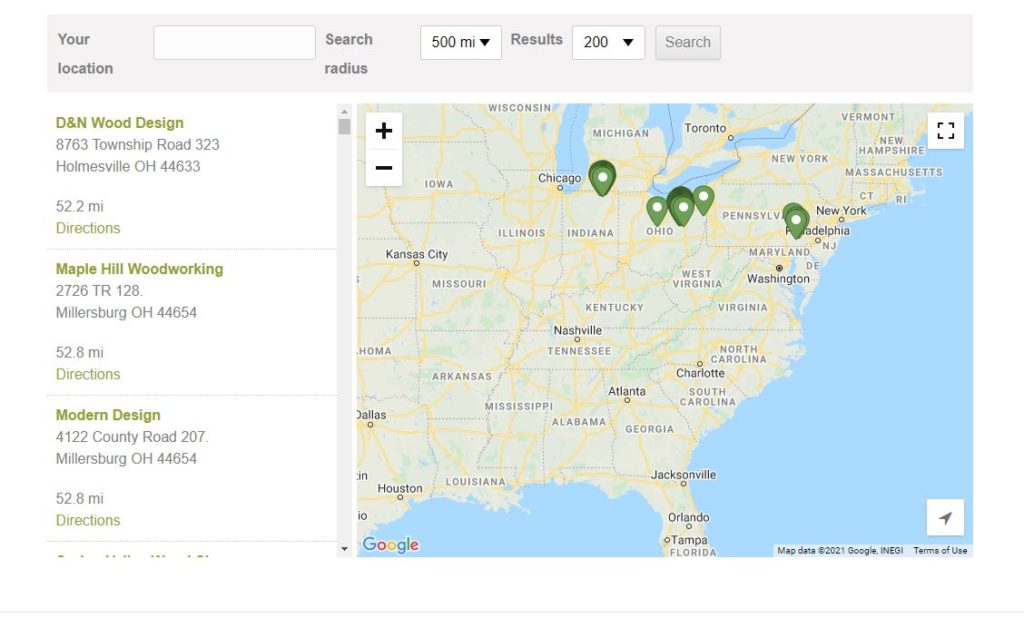 Our builder map helps you visualize where all our Amish builders are located. You will be able to quickly find their address and phone number by clicking on the markers. This is a great resource to use when driving around to visit different builder shops in the area. 
Stay Updated on Furniture Shows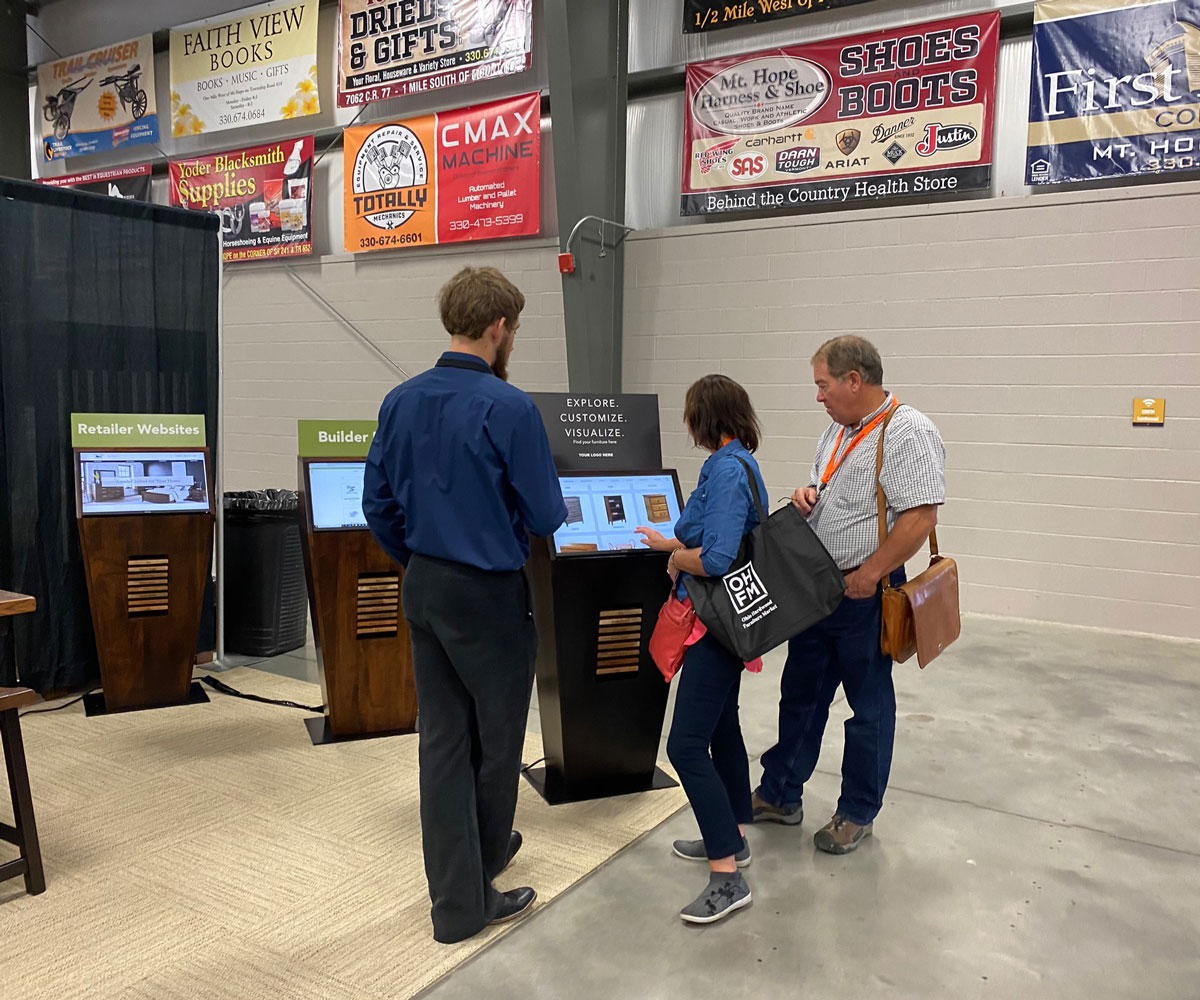 Want to know the details of the Ohio and Indiana furniture shows each year? We've got you covered. Visit the furniture shows page to find the dates and locations of both shows as well as places to stay during your visit. We've even included highlights and images from the previous show.
Do more with a Preferred Dealer Account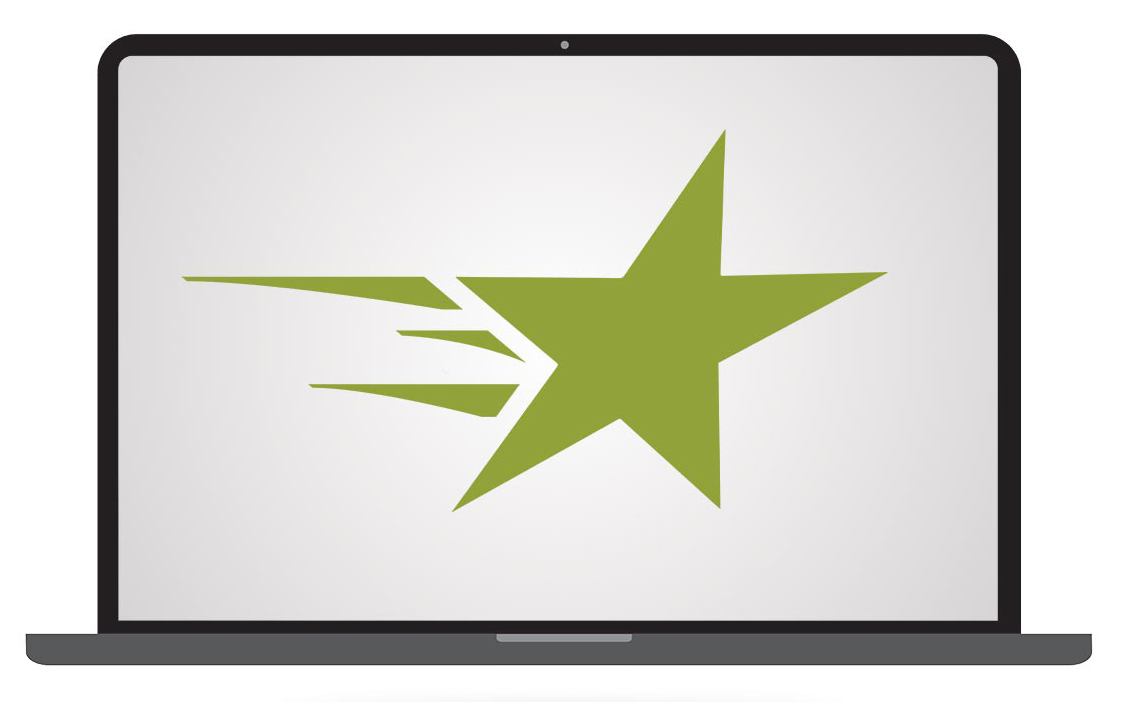 Our Preferred Dealer program lets you download price lists without a password and also gives you access to our database of over 15,000 Amish furniture products along with our design center products you can use to help visualize products before your buy!
We hope these services make selling Amish made furniture easier. We want you to be able to use our website as a multi-purpose tool for your retail store, and feedback on our services is always appreciated. If there is any way we can help your store get connected with more Amish builders please give us a call (330-893-3569) or email [email protected] We are grateful for the opportunity to serve you and help your business grow!