How to Market Furniture on Facebook
Facebook is a powerful tool for marketing your products to your customers. Here are a few tips to make your Facebook page more effective.
Make sure your information is up to date
Before you start any kind of Facebook advertising you will want to make sure you have created a business page (not a personal page) on Facebook and that you have all your business information correct on the page. Your hours, phone number, website, and business description need to be correct. Also, make sure you have uploaded a profile picture and a banner picture to your page. Keeping all this information current and fresh will help ensure people always have the correct information about your business.
Grow your following
The first thing you want to do for your page is grow your following. You can do this by growing the number of likes for your page. When a person likes your page they will start seeing your posts and updates. Quality posts are the best way to get likes for your page. Ask yourself, do I like the content I am posting? Are my posts interesting? Are they helpful to my customers? If the answer is no then you might want to work a little harder to post quality content such as furniture care tips, fun facts about furniture, upcoming holidays, or something along those lines to keep your newsfeed interesting. If your followers like what they see they will share your post with their friends which will help you grow your following. Another way to grow your page likes is by running ads. Facebook offers an ad campaign specifically to grow your page likes. At the top of your page, click on ads, and follow the prompts. You can choose an area to target and even people with certain interests and age ranges. Hint: women are easier to advertise to on Facebook than men. One more way to get page likes is to invite people. The first place to start is by inviting your existing friends to like your page. You can probably find this option on the sidebar of your business page. You can also click on the people who have liked one of your previous posts. After clicking on them, a popup should appear showing all the people who have liked your post and if they haven't liked your page there will be an invitation to invite them to like your page. These are the best ways to grow your following on Facebook and will help more people see the posts you want them to see in the future.
Scheduling posts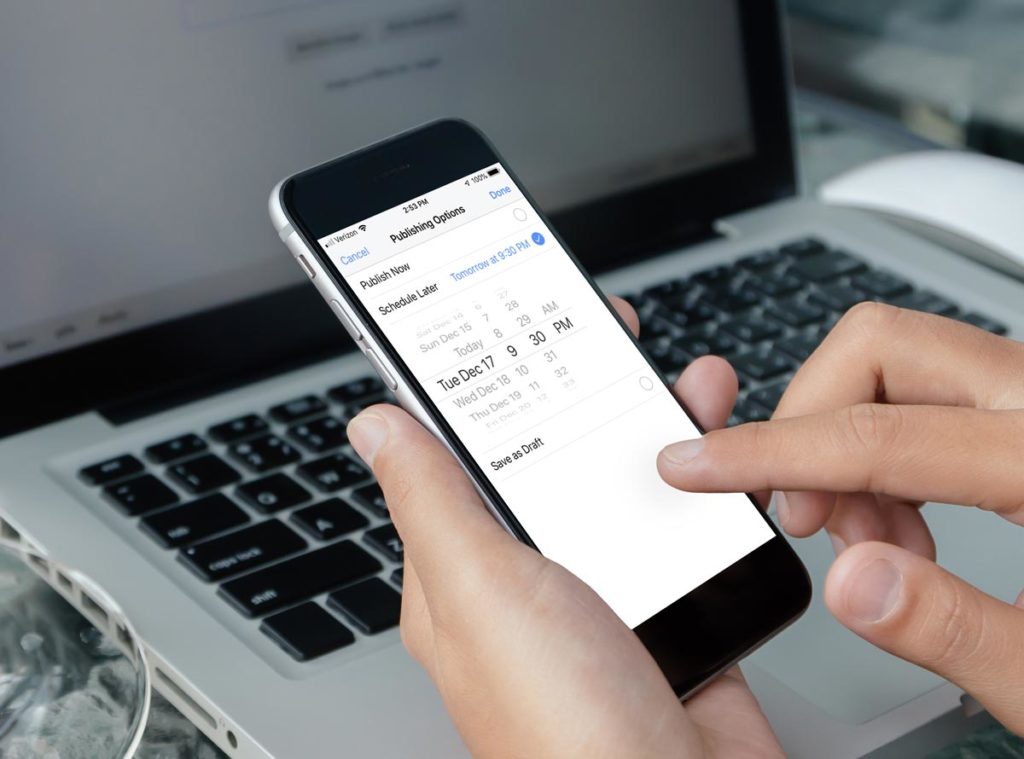 Generally, the best times to post on Facebook are Tuesday and Thursday evening. Does that mean you always have be on Facebook at those times? With Facebook's handy scheduling tool you can schedule your post in advance to launch on the day and time you want. If you want, you can create and schedule all of your posts for an entire month in one day. We would recommend checking back with your page periodically to keep up with your followers though.
Giveaways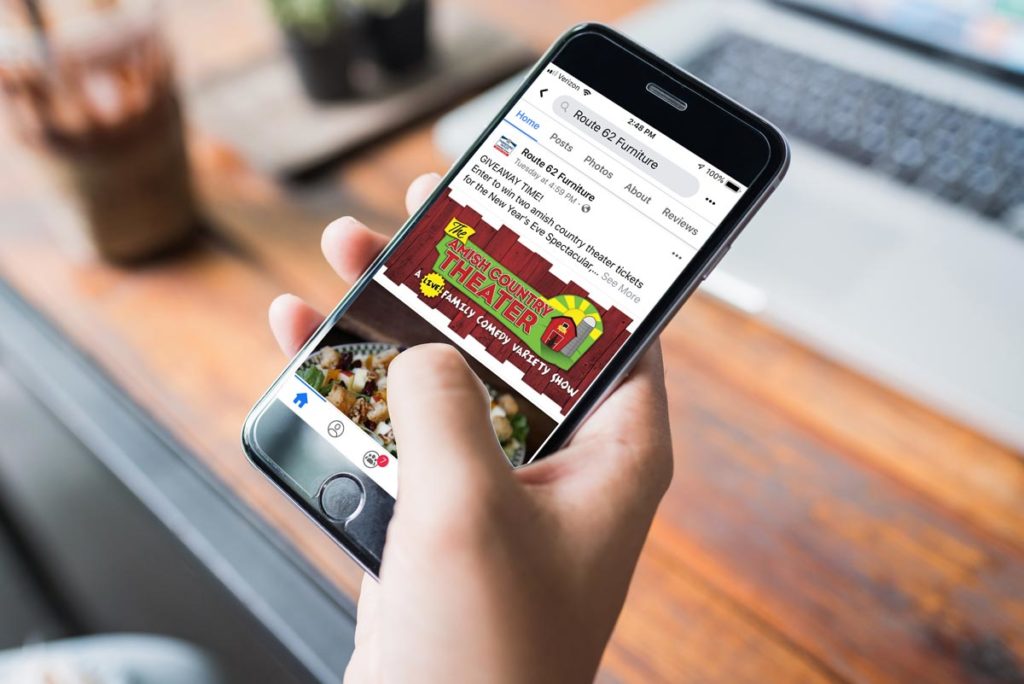 Another great way to grow your following and to get people talking is to launch a giveaway. You can give away anything from furniture in your store to tickets to a local show. For people to enter your giveaway you should ask them to like your page and comment on the giveaway post. The giveaway should have an end date listed so people can know when to expect the winner to be announced. At the end of the giveaway, you can use a tool like commentpicker.com to randomly choose a winner. A giveaway works best if you have the winner pick up their prize from your store. Then they can see your entire selection of furniture while they are visiting!
Quality Content
To have an effective Facebook page you will need to engage your customers with quality posts. Constantly posting random pictures of furniture and saying you have another sale will cause you to lose followers and not gain more. You can post pictures with furniture staged in a room to help your customers get ideas for their home. You can also post videos on furniture care or the building process. Facebook stories can be used to show fun things happening at your store like staff parties or special events. Posting about holidays and telling your customers when you will be closed is also important to keep them informed. Following another Facebook page similar to yours (like a builders page) can help you get ideas on things to post. Keeping your content fresh and interesting will engage your audience and help drive more traffic to your store.
Run Ads
With Facebook's new algorithms it is difficult for a business page to get noticed, especially for a page with 500 likes or less. Running ads is essential to getting your page up and going. Before running any ads you should set up your target audience. Facebook will walk you through this the first time you run an ad. When setting up your audience you will be able to choose the location, age, gender, and interests of your audience. After setting up your audience demographics, the first ad type we recommend for Facebook is one that will get more likes on your page. This will help grow your following so you can save money on ads in the future. For special posts you really want to be seen, like sales and discounts, you will want to choose the "boost post" option at the bottom of the post. You will see results with even $50 – $100 spent on ads and boosting per month. Running these types of ads will make so your Facebook page is always growing and reaching new audiences.
These are just a few things you can do to make your Facebook page more effective. We do offer personalized Facebook training if you would like to explore ways to improve your reach on social media.